An enchanted hiding place
Kosi Forest Lodge is situated within iSimangaliso Wetland Park, South Africa's first World Heritage Site, giving you the opportunity to experience exclusive, close encounters with the untouched African wilderness. The lodge is surrounded by untold biodiversity and beauty that you simply have to see for yourself.
journey
to an ancient land
A WATER WONDERLAND OF LAKES AND FORESTS
Enter a magical waterworld of lakes, Raphia forests and the home of the only fruit-eating vulture in the world. Feel the soft white sand between your toes and the shade of the peaceful forests, listen to the call of the fish eagle, embrace the warm welcome from our staff and know that you have left the stress of your busy life behind.
"

In every walk with nature,

one receives far more than he seeks."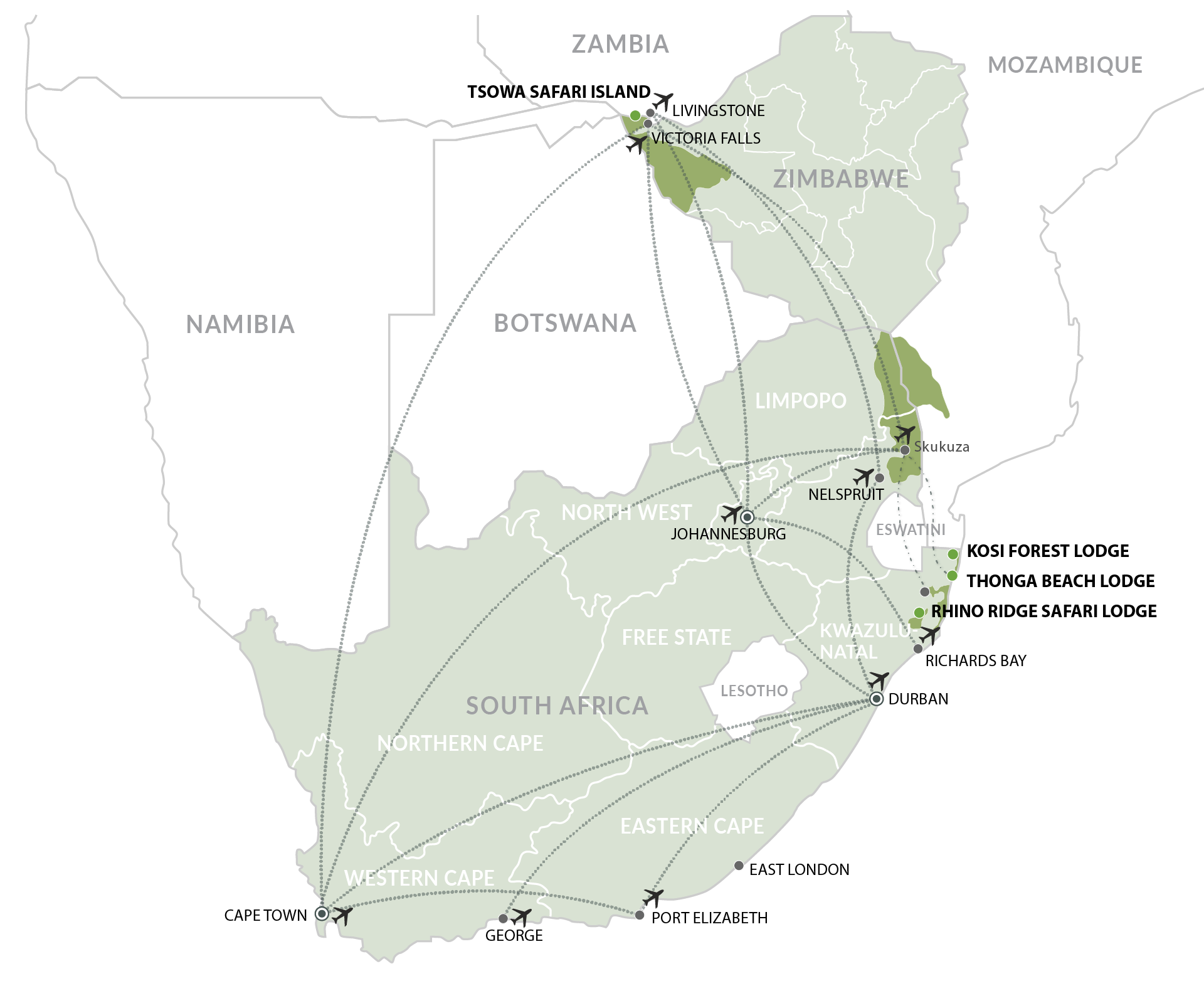 Kosi Forest Lodge is situated within iSimangaliso Wetland Park, South Africa's first World Heritage Site, giving you the opportunity to experience exclusive, close encounters with the untouched African wilderness.
A 4x4 vehicle is required to get to Kosi Forest Lodge. We offer twice daily 4x4 transfers from Manguzi (KwaNgwanasi). See our Location page for detailed directions.
S27° 01' 43.00" E32° 47'13.00"
Connecting to our eco-conscious community
Our purpose drives us all at Isibindi Africa Lodges, and so we are committed to incorporating eco-conscious systems and initiatives wherever possible, this includes:
Removing single use plastics which includes replacing plastic water bottles with a reusable bottle for each guest
Investing in large solar energy farms
Creating micro-economies in neighbouring communities to supply our lodges
Recycling unused lodge food into feeding schemes for neighbouring creches
Refusing to serve seafood that is not ethically harvested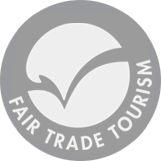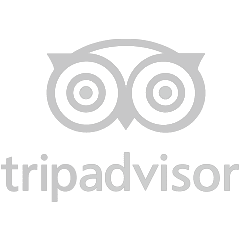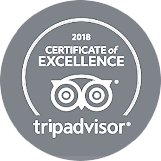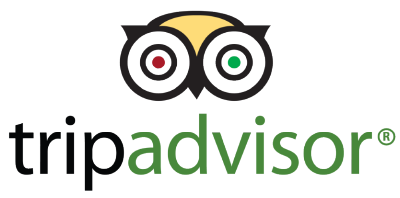 "We want to thank you for the MOST amazing time away!!"
The attention to detail and excellent service your staff showed us totally blew us away. Your team went out of their way to make our stay absolutely incredible. We cannot speak more highly of them - Blessing, Thandeka, Jerome, Thulani, George, the wonderful staff who met our every need at mealtimes, and the staff who took care of our rooms. We were overwhelmed by their attentive care. The chefs are to be commended for their unbelievably delicious food, even going above and beyond by making me a birthday cake to celebrate. So kind. It really felt like we were somewhere in paradise. Many many thanks for a holiday we will remember for years to come!
Greg Sue Jadon Luke and Eden
Stayed May 2021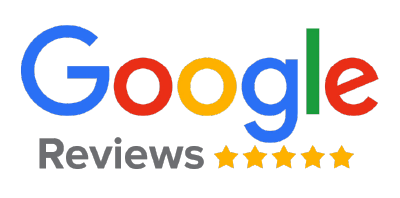 "Well worth visiting"
Unique experience with amazing setup and activities. Delicious meals and comfortable rooms. Well worth visiting.
Brendon Small
November 2021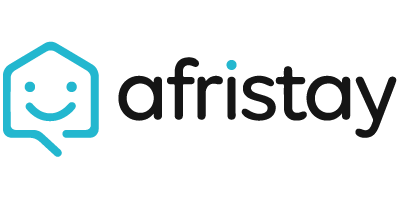 "A bird lovers dream spot !"
A fabulous 40th wedding anniversary treat! We were treated like royalty by the staff. The food was fabulous and the canoe trip with George through a magnificent forest where we saw 6 Narina Trogons will be 1 of the highlights! A bird lovers dream spot! Thank you
Luan Anderson
Stayed October 2021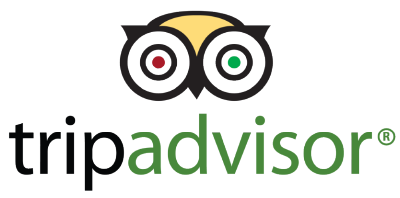 "Really special weekend"
Amazing staff, forest rooms felt like we were waking up in a fairytale, food was incredible and such a romantic atmosphere.  
Highly recommend it and would love to go back!  I wish our stay was longer.  Loved every moment.
Neil
South Africa
Stayed Feb 2021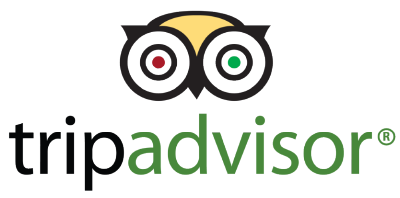 "Kosi Forest Lodge is amazing"
Kosi Forest Lodge was beyond expectation! We were provided an amazing welcome and dinner even though we arrived late. They went above and beyond at every step - allowing us to have lunch by the pool, adjusting the canoe trip to meet our family needs. I would recommend it for anyone looking for a weekend away. Also the baby turtles and momma turtles were amazing during the turtle trek.
lbbarland
Mbabane, Eswatini (Swaziland)
Stayed January 2020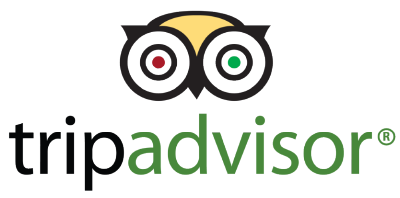 "Get in touch with yourself in total peace and quiet"
If its peace and quiet you want then Kosi Forest Lodge is the place to go! The rooms are tucked away in seclusion down winding paths which are lit by torches at night. The only sounds are the insects, frogs and birds. The meals were served by lovely ladies and it was a real pleasure to have no clattering and noise from the kitchen.
The staff at Kosi were outstanding, very helpful and the guides were knowledgeable and competent. The canoe trip was a treat, our guide and oarsman was superb and I could have stayed in the canoe all day just soaking in the beauty and peace.
U736EOsuer
Stayed December 2019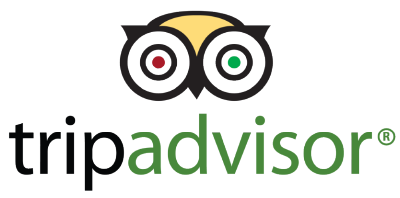 "Amazing experience"
Wonderful and cosy lodge lost in the jungle with lovely staff. The food is delicious, a great surprise for us. The full day spent on the lake with RASTA to meet Hippos and Flamingos was a wonder experience.
Sti33
Stayed November 2019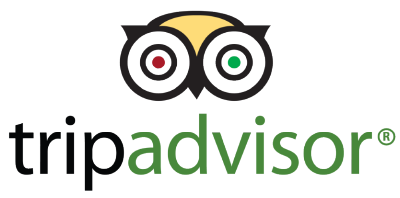 "Total relaxation"
We had a wonderful stay at Kosi Forest Lodge in October. We were collected from a nearby town as the lodge really is in the middle of nowhere. The lodges are small but nicely furnished and in beautiful tranquil settings.
The food is excellent with very large portions of fresh food.
The staff go out of their way to make your stay special. There are great trips including canoeing on the lakes.
It takes a while to get used to the limited Wi-fi but is a great excuse for a digital detox.
We had a great stay and would highly recommend this location to those who love nature, peace and quiet.
Col and Ali
London, United Kingdom
Stayed October 2019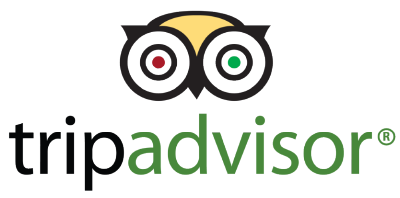 "Huge thanks"
A huge thanks to Blessing, Thulani, Mary and ALL the staff at Kosi Forest Lodge for a most enjoyable, memorable experience! We are so grateful to have had the privilege to visit Kosi Forest Lodge, to meet all those wonderful souls at the lodge and get to know a little bit more about the area, the people and wildlife. The food was excellent – thank you so much for all the trouble you went to, especially with the outstanding New Year's Eve meal. We were truly sad when we left this morning – always a sign that a place and its people have crept deep into our hearts.  We'll be back, and next time, we're adding Thonga Beach Lodge to the itinerary! 
Marlise & Mias
South Africa
Stayed Jan 2021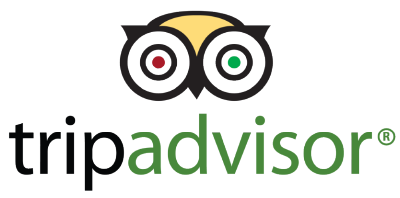 "Wonderful stay"
We really enjoyed our stay at Kosi Forest Lodge. The lodge offers a real bush feeling and the room we had, was very clean. We also loved the outdoor shower. Meals were served outdoors and were really delicious! In the evenings oil lamps lead the way to your chalet and a turning down service is done. We did the Raffia Palm walk, the canoe trip and the boat trip to the lakes and Bangha Nek. All three activities were great fun and the guides Paqa and George were very informative and funny.
But what makes this lodge so special is the truly friendly and hospitable staff: the managers Thandeka and Blessing, the waitresses, the room attendants, the kitchen staff, the gardeners and the guides. They made you feel so welcome and nothing was too much trouble for them.
Thank you to all of you for a memorable stay!
Ilyv2014
Mol, Belgium
Stayed April 2019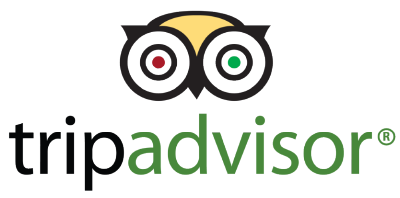 "Exceptional"
My family and I spent a week at the lodge and I must say it has been one of the best experiences we had. The level of customer services goes above and beyond to ensure you are comfortable and enjoy your time there. If you just want to kick back and relax, the beaches are amazingly beautiful and just perfect. The area is so untouched and serene, coming home was bitter sweet. Thank you Kosi Forest Team for you hard work and doing all you did to make our stay so special and memorable.
Jayselle
Paris, France
Stayed March 2021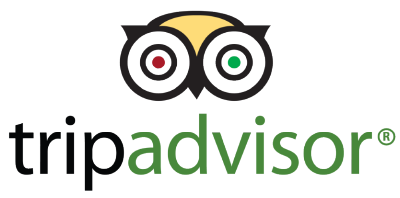 "We were so impressed!!"
We have just spent two nights at Kosi Forest Lodge and I cannot rave enough. Blessing, Thulani and their team will ensure a phenomenal stay! From the cool towels on arrival, to their continuous attention to detail. I'd highly recommend George for excursions- the estuary kayak is quite something to do- peaceful but beautiful. The pool is ideal - perfect depth, great views for sunsets especially. Sunloungers overlooking the estuary. Dinner under the stars with the most incredible food- compliments to the chef- just leave the diet at home. Outdoor bathrooms. Bird hide to walk to- the bird life is quite something. We were so very impressed with Forest Lodge.
Lotter
South Africa
Stayed Nov 2020